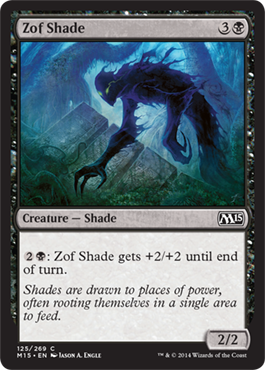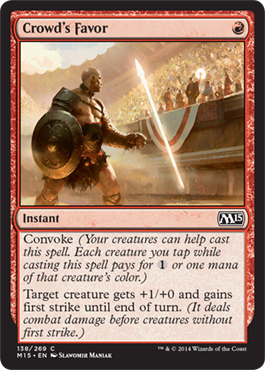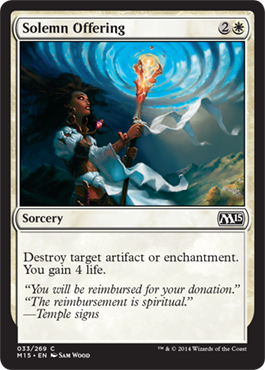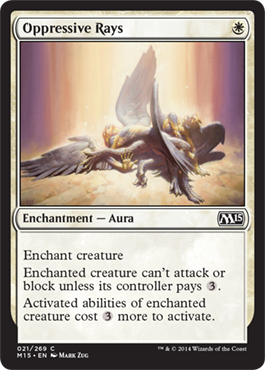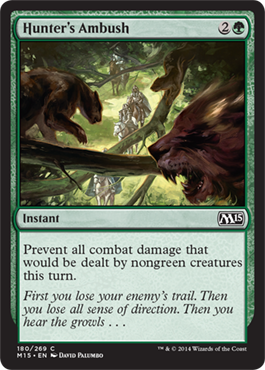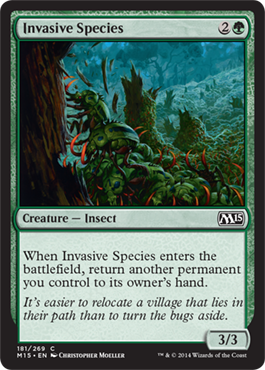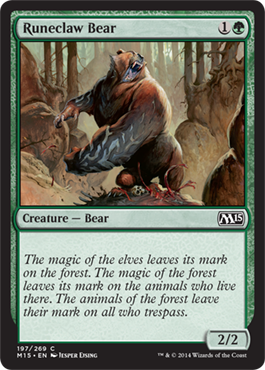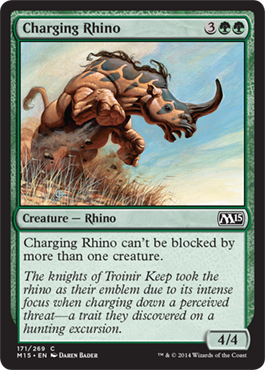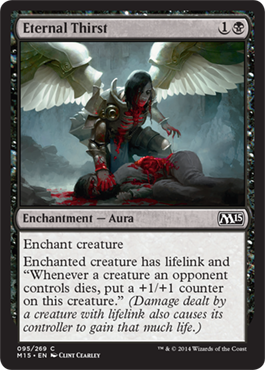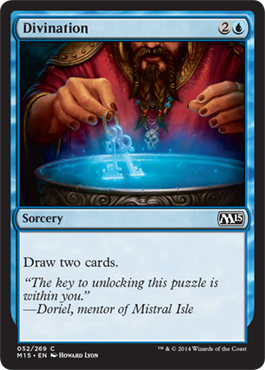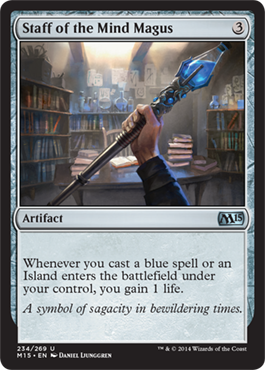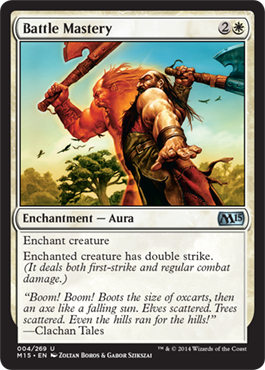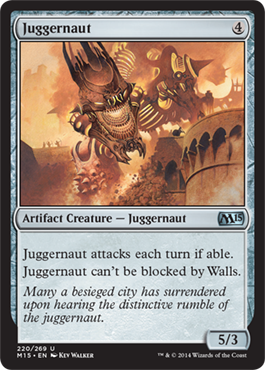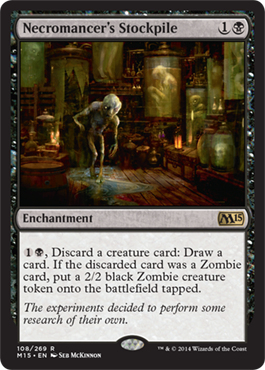 7.93 USD, 30.40 PLN, 5.10 GBP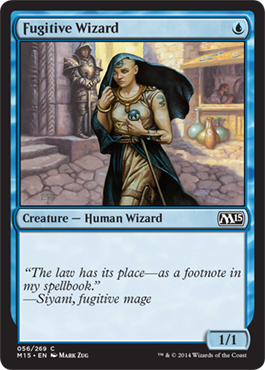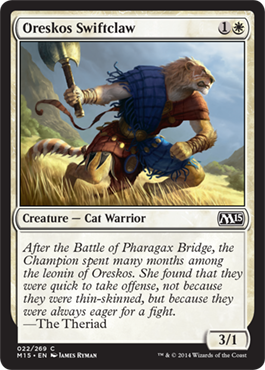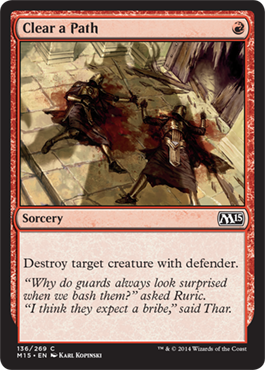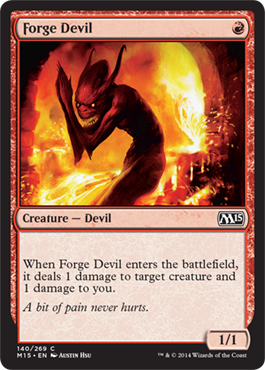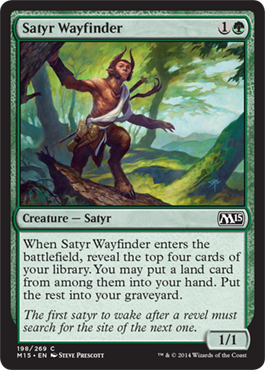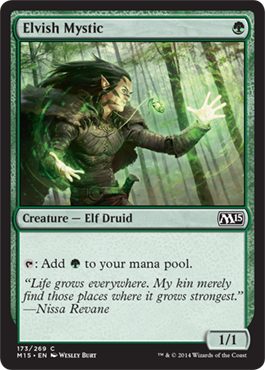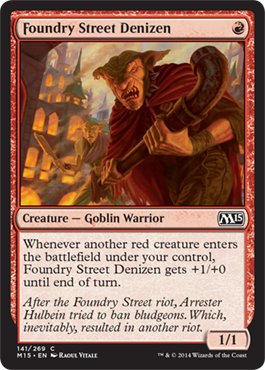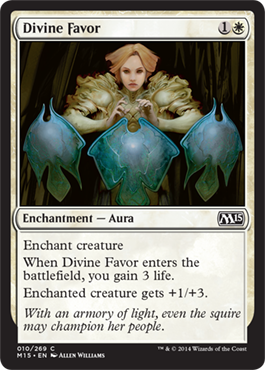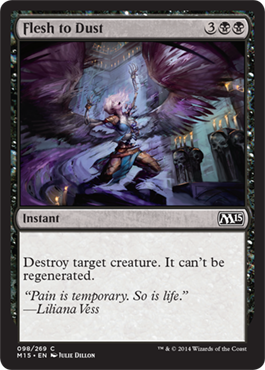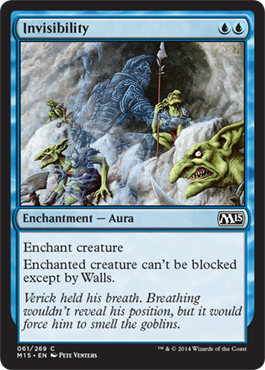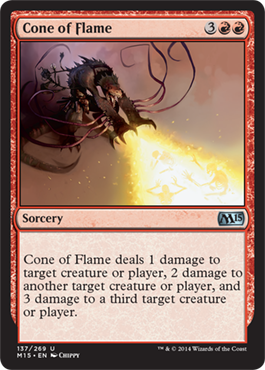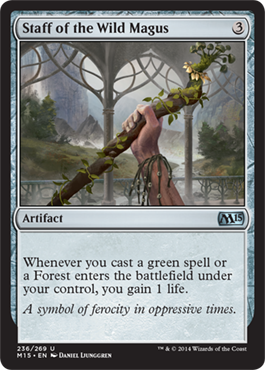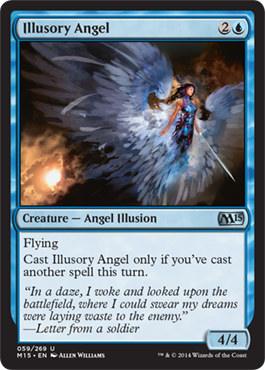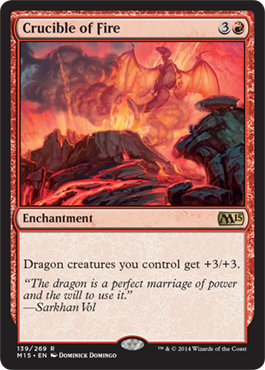 9.07 USD, 34.70 PLN, 5.80 GBP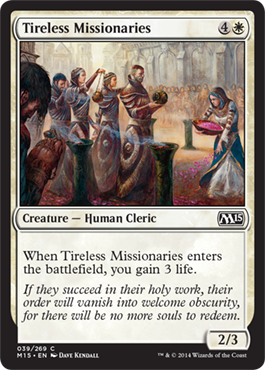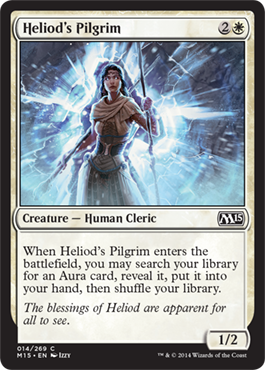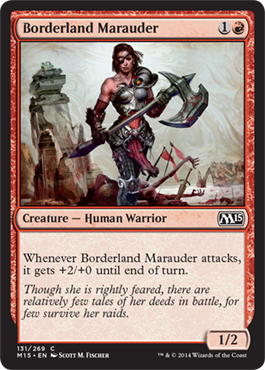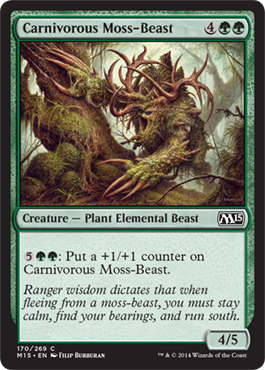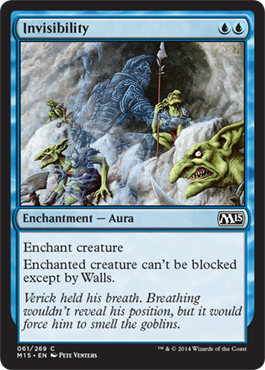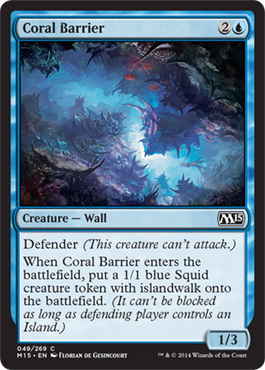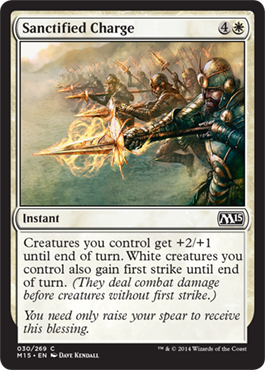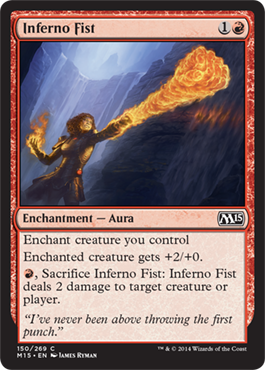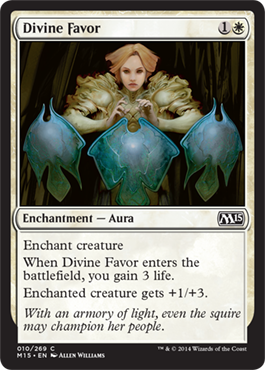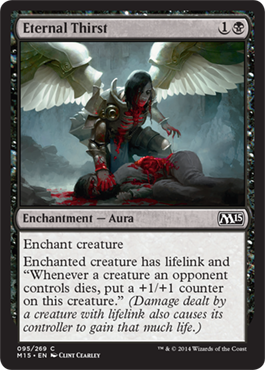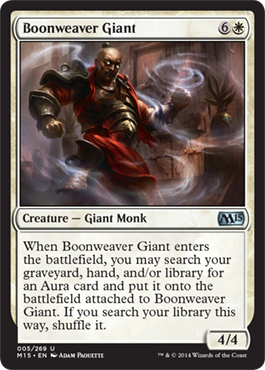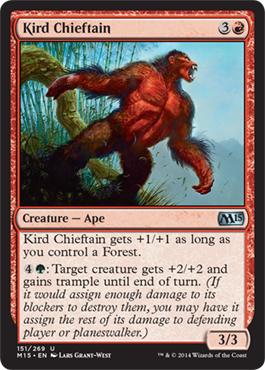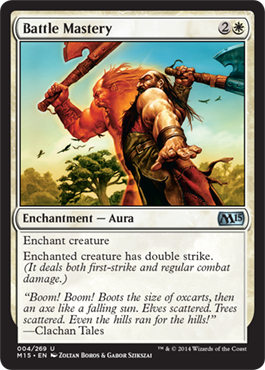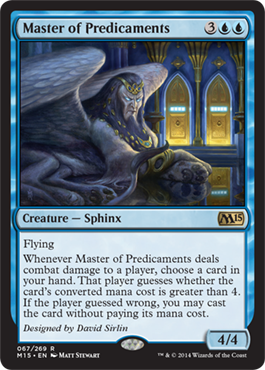 4.13 USD, 15.80 PLN, 2.70 GBP



Legenda do paska z cenami pod zawartością boostera: zachodnie ceny są wyliczone wg. cennika Magic Traders, CoolStuffinc, SCG. Polskie ceny wyliczone według cennika Strefa MTG na dzień poprzedni. Podane ceny kart w wersji angielskiej, regular.
---
 -x-
O autorze: Robert Bieńkowski jest freelancerem; aktualnie zawodowo zajmuje się aplikacjami internetowymi, ponadto jest grafikiem i fotografem. W magica gra sporadycznie, parę razy pojawił się na warszawskiej Mobilizacji. W wolnych chwilach "torturuje" CardForge – http://mtgrares.blogspot.com
Kontakt: rbien@o2.pl
---

Podstawowe informacje o Magic 2015 Core Set:
Nazwa Setu: Magic 2015 Core Set
Trzyliterowy skrót: M15
Oficjalny Release: 18 lipiec, 2014

Eventy prereleasowe: Lipiec 13-13, 2014

Launch Weekend: Lipiec 18-20, 2014

Game Day: Sierpień 9-10, 2014

Release M15 na MTGO: Lipiec 28, 2014
Pro Tour Core Set 2015: Sierpień 1-3, 2014
Liczba kart: 269 (101 Commonów, 80 Uncommonów, 53 Rary, 15 Mythic Rary, 20 Basic Landów)
Constructed: Magic 2015 Core Set stanie się legalne w sankcjonowanych turniejach constructed od czasu oficjalnego release'a tj. od 18 lipca. Od tego momentu, aż do wyjścia Khans of Tarkir, w Standardzie będą legalne: Return to Ravnica, Gatecrash, Dragon's Maze, Magic 2014, Magic 2015, Theros, Born of the Gods i Journey into Nyx. Po wejściu Khans of Tarkir z formatu wypadnie Magic 2014 oraz cały blok Ravnici.
Limited: formatem draftowym jest 3x Magic 2015.
Oficjalny hashtag Wizardów na Twitterze: #MTGM15
Oficjalna strona Core Set 2015: http://magic.wizards.com/en/content/magic-2015-core-set-card-set-archive-products-game-info
Oficjalne fakty na temat Prereleasów Core Set 2015: http://magic.wizards.com/en/articles/archive/magic-online-2015-core-set-prerelease-and-release-events-2014-06-30. Plik z informacjami wysyłany do sklepów WPN tutaj.
Oficjalne FAQ z zasadami: http://magic.wizards.com/en/articles/archive/release-notes-2014-07-07
Prerelease: Do wyboru jest 5 różnych zestawów, po jednym z każdego koloru. Zawierają seeded boostera związanego z danym kolorem, zawierają one kartę premium promo, którą można grać w talii prereleasowej. Każdy zestaw zawiera "oversized challenge card, Garruk the Slayer", 5 zwykłych boosterów M15, 1 activity insert, 1 Spindown life counter i 3 Wolf tokeny.
Jeden gracz gra swoim deckiem normalnie i on zawsze zaczyna, a drugi gra jako Garruk. Garruk zaczyna z 20 loyalty i może aktywować jedną zdolność loyalty co turę. Garruk może być atakowany i przegrywa jeśli jego loyalty spadnie do zera. Garruk wygrywa jak przeciwnika życie spadnie do zera. Karta Oversized Garruk Planeswalker nie może być wrócona na rękę albo jakkolwiek inaczej usunięta.
Karty promo za Prerelease: Indulgent Tormentor, Phytotitan, Mercurial Pretender, Resolute Archangel, Siege Dragon
Karty Launch Day Promo: In Garruk's Wake
Game Day Promo: Reclamation Sage a za Top 8: Chief Engineer
Karta z promo "Buy a Box": Goblin Rabblemaster
Zawartość Intro Packów: http://www.magicspoiler.com/mtg-news/m15-magic-2015-intro-decks/
Design team: Aaron Forsythe (lead), Max McCall, Shawn Main, Mike Gills, Jenna Helland
Development team: Billy Moreno (lead), Shawn Main, Adam Lee, Tom LaPille, Sam Stoddard